Long tradition of chemical production in Ústí nad Labem
Chemical production in Ústí nad Labem began in 1865. The town grew and prospered thanks to it. SPOLCHEMIE was and is an important part of Czech industry and is a major employer in the region.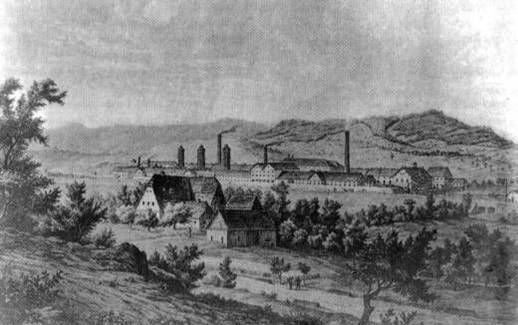 Stable, perspective and reliable employer
We are a major employer in Ústí and the region. For our employees and their families, our company represents not only social security and material support, but also an opportunity for career development and growth. Due to the size and manufacturing nature of the company , we offer employment in many different fields, whether it be in management, administration, research and development or production.
COOPERATION AND SUPPORT OF THE ENVIRONMENT
We want to be a good neighbour for the city of Ústí and the region and its inhabitants. Our management cooperates closely with the city of Ústí nad Labem and the Ústí nad Labem Region.
We support regional activities and communities. Since the beginning of the event we have been a proud partner of the Ústí Half Marathon, whose route also passes through our premises, and the general partner of the Handbike Race for disabled athletes. The half marathon is a traditional event in which many of our employees participate.
We are an important partner of the annual cultural and social event Ústecký Vánoce and in 2022 also the event Ústecký Velikonoce, which is intended for the general public.
Our programme
Minigrants
publicly supports sports, physical activity and education in the region.
We collaborate on European Heritage Days, offering the opportunity to see the unique interiors of our administration building.
We support our former employees, now seniors, both through financial contributions to their club activities and by helping to organize events.
More about our cooperation with schools in the Education section.
Ústí nad Labem Half Marathon
The 12th edition will take place in 2022. year of this regional cross-country race, which is nicknamed"the Ferrari of races" because records are traditionally broken here thanks to the flat course!