Environment & Green Spolchemie
Protecting the environment is part of all our daily activities. We are fully aware of our responsibility towards our surroundings and its inhabitants, towards the nature and landscape around us and towards the climate.
We manage to minimise the negative impact of our activities and reduce our carbon footprint in order to preserve a quality environment and natural resources for future generations. We implement the latest technologies and processes and develop products that are friendly to nature and people. We use renewable raw materials and resources and strive for energy efficiency. We carry out thorough monitoring of emissions, wastewater and waste. We separate waste to the maximum extent possible, including electrical equipment in production, warehouses and offices.
Our environmental activities are part of the Green Co-operation programme.
THE MAIN OBJECTIVES OF THE GREEN CO-OPERATION CONCEPT
Minimising negative environmental impacts
A proactive approach to achieving a Green Deal for Europe
Security around our campus, the city and the wider area
Providing products and services that fully respect high standards of safety and sustainability
Demanding high sustainability standards from our suppliers
WE ARE INTENSIVELY MODERNIZING
We implement the latest technologies and practices that are friendly to nature and people. Over the last 15 years, we have invested more than CZK 5 billion in new technologies. Currently, more than 90% of our production takes place in facilities commissioned after 2000. These state-of-the-art technologies meet high standards in terms of environmental protection, raw material and energy consumption and operational safety.
Simply put: they help us produce efficiently, sustainably and safely.
WE REDUCE ENERGY CONSUMPTION AND USE ONLY EMISSION-FREE ELECTRICITY
From 2004 to 2021, we have reduced our specific energy consumption by 40%. Starting in the second half of 2021, we will purchase only emission-free electricity from Czech nuclear power plants from ČEZ ESCO. With a consumption of about 280 GWh per year, we will save about 480,000 tonnes ofCO2 by 2023.
MEMBRANE ELECTROLYSIS – MERCURY-FREE PRODUCTION
In 2017, we started up a new membrane electrolysis system, eliminating mercury from hydroxide and chlorine production, significantly reducing specific energy consumption, while enabling greater production of hydrogen that can be used as an emission-free energy source, e.g. as fuel for transport vehicles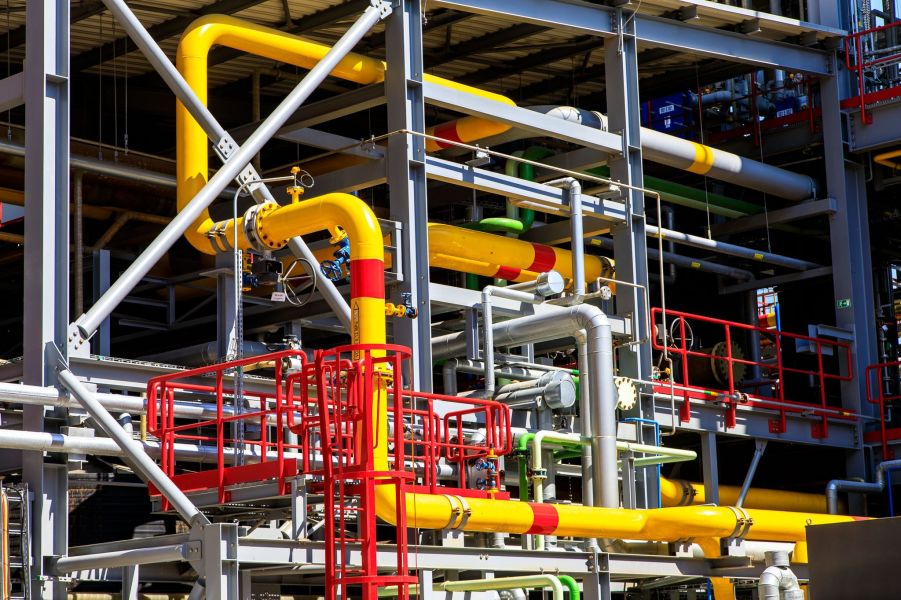 HYDROGEN
Hydrogen is produced as a by-product of our electrolytic production. We are currently collaborating on several projects to use it to power vehicles. We are working with the Ústí nad Labem Transport Company to build a hydrogen refuelling station for the purpose of urban hydrogen buses on the edge of our premises. We are also cooperating with ARRIVA CZ and ČEPRO on a project of hydrogen trains that could replace diesel locomotives on non-electrified lines in the region in the future.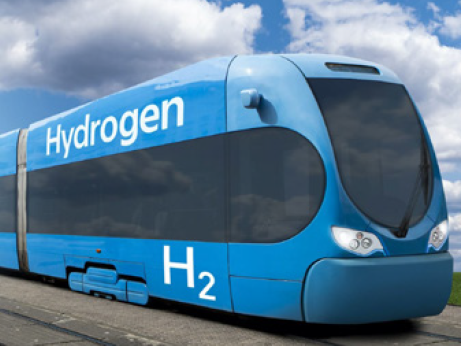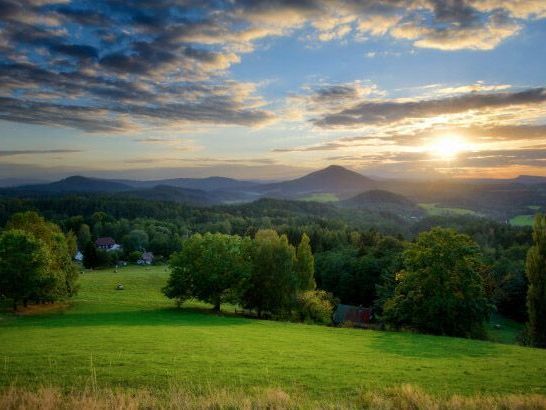 WE HAVE REDUCED EMISSIONS BY 90% SINCE 2000
Thanks to the introduction of new technologies and the shutdown or modernisation of outdated production facilities, we have managed to reduce air emissions by more than 57% since 2010. Compared to the year 2000, this reduction is even more than 90%.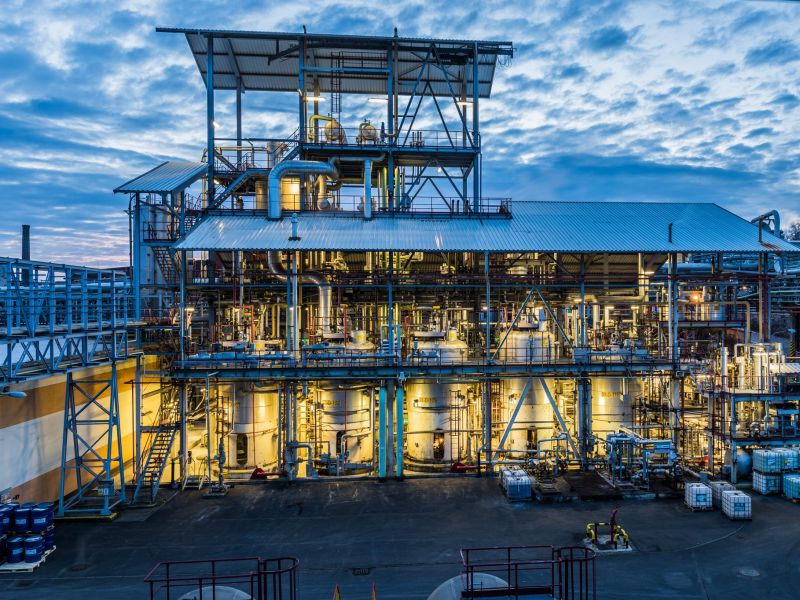 REDUCING THE CARBON FOOTPRINT
We regularly evaluate the environmental impact of our key products using Life Cycle Analysis (LCA). We conducted our first LCA in 2010 to compare the impacts for our two products, epichlorohydrin and low molecular weight resin, when made from two different sources – a limited fossil source (propylene) and a renewable source (glycerin). We were able to show that the impacts of producing epichlorohydrin from glycerin and the resin produced from it are significantly less than those of producing it from propylene. Analyses for low molecular weight resins were repeated regularly. We also continue to develop and innovate other products where possible to reduce their environmental impact. In 2021-2022, we are planning an LCA that will include an impact assessment of the entire company as well as the most important products.
Responsible business in chemistry
We were one of the first Czech chemical companies to commit to the principles of the global voluntary initiative Responsible Care – Responsible Business in Chemistry – back in 1994 .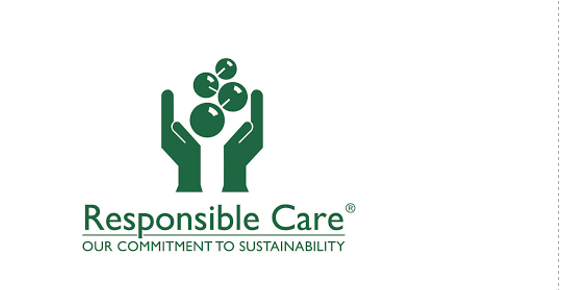 If you would like more information about our GREEN COMMUNITY concept, please contact us: zelena@spolchemie.cz.